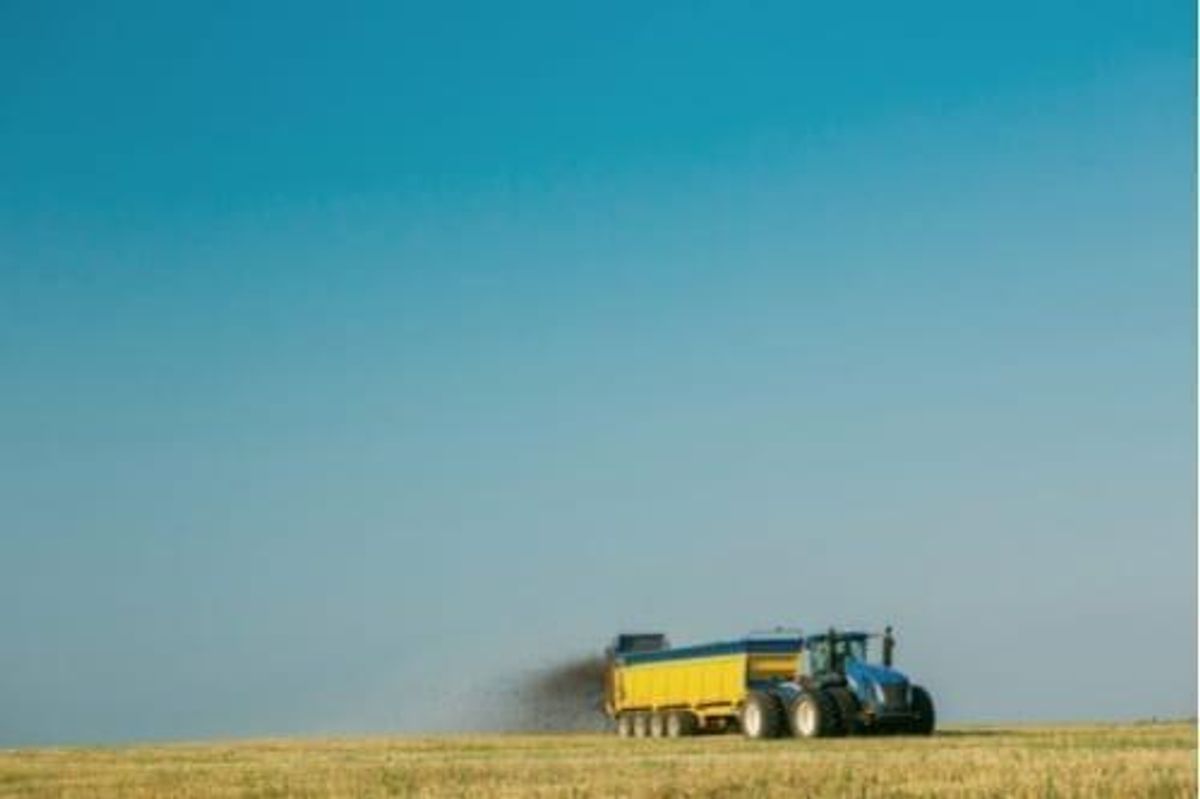 Phosphate is mainly produced in the form of fertilizer for crops and animal feed supplements. Only 5 percent of world phosphate production is used in other applications, such as corrosion prevention and detergents.
Demand for phosphate fertilizers has translated into a US$63.81 billion market in 2022, and that figure is expected to grow by a compound annual growth rate (CAGR) of 5.7 percent to top out over US$176 billion by 2040. "The global demand for phosphate is surging owing to the increasing world population resulting in rising food demand," according to Grand View Research.
In its most recent mineral commodities report, the US Geological Survey (USGS) says global production of phosphate remained flat in 2021 alongside rising demand for plant crops. This has translated into phosphate prices trending higher throughout 2021 and into 2022.
---
The USGS reports that capacity expansion projects are underway in Brazil, Kazakhstan, Mexico, Russia and South Africa. Yet, the agency notes that none of these projects are expected to be completed until after 2024.
Those interested in the phosphate-mining sector will want to keep an eye on phosphate production and mining companies in the sector. Below are 2020's top phosphate countries by production.
1. China
Mine production: 85 million MT
China's phosphate production decreased in 2021 to 85 million metric tons (MT) from 88 million MT in 2020, but it is still first on the list of top phosphate producing countries. The drop in Chinese output is likely a result of the nation's environmental crackdown on the mining industry in addition to the impact of the COVID-19 pandemic.
The country also has the second largest phosphate reserves in the world, with 3.2 billion MT. China's government has placed restrictions on phosphate exports in an effort to drive down domestic prices of the fertilizer with its own supply. China is also the fourth largest producer of potash.
​2. Morocco
Mine production: 38 million MT
The second largest phosphate producing country, Morocco produced 38 million MT of the fertilizer in 2021. The North African nation's phosphate output increased slightly last year due to ongoing capacity expansions.
Despite producing significantly less phosphate than China in 2021, Morocco has the largest phosphate reserves. With 50 billion MT stockpiled, the country accounts for over 70 percent of total global phosphate reserves.
3. United States
Mine production: 22 million MT
In 2021, US phosphate mining fell by 1.5 million MT from the previous year. The top phosphate-producing states, Florida and North Carolina, accounted for over 75 percent of domestic output. The other 25 percent of US production came from Idaho and Utah.
The majority of the phosphate rock mined in the US is used for manufacturing phosphoric acid and superphosphoric acid. These types of wet-process phosphate products are used for products such as animal feed supplements. About half of this type of phosphate is exported in the form of merchant-grade phosphoric acid, granular diammonium and monoammonium phosphate fertilizer.
4. Russia
Mine production: 14 million MT
Russia's phosphate output remained steady in 2021 from the previous year, coming in at 14 million MT. As per the USGS, the country has reserves of 600 million MT of phosphate in reserve. Russia is also the second largest producer of potash.
Russia's war in Ukraine is expected to have an impact on how much of the country's phosphate production makes it to the worldwide market, where European nations are the biggest consumers. In fact, the war has directly influenced global phosphate prices.
However, CRU Group expects phosphate supply out of Russia to grow in 2023. While Europe may be turning away from Russia sources of the crop additive, shipments to Brazil, India and elsewhere will support Russian exports.
5. Jordan
Mine production: 9.2 million MT
Jordan's phosphate mining output rose marginally by 260,000 MT to reach 9.2 million MT in 2021. Its phosphate reserves stand at an estimated 1 billion MT.
The country's sole state-owned phosphate producer is Jordan Phosphate Mines Company (JPMC), which has offtake agreement with several Indian firms. Another Jordan-focused producer is Arab Potash Company, a privately owned company in which China's SDIC holds a stake.
6. Saudi Arabia
Mine production: 8.5 million MT
Saudi Arabia produced 8.5 million MT of phosphate last year, up 500,000 MT over 2020's output. The country is sitting on 1.4 billion MT of phosphate reserves.
The Saudi Arabian Mining Company, also known as Ma'aden, operates the largest phosphate-mining facility in the world. The Wa'ad Al Shamal Minerals Industrial City, an integrated phosphate fertilizer production complex, is a US$8 billion joint venture investment between Ma'aden (60 percent), chemical manufacturer SABIC (15 percent) and the US' largest potash and phosphate producer, the Mosaic Company (NYSE:MOS) (25 percent).
The company has been working with Fluor (NYSE:FLR) on the Waad al-Shamal facility, with Fluor providing project management consulting to further develop the project.
7. Brazil
Mine production: 5.5 million MT
Brazil, another of the top phosphate countries by production, produced 5.5 million MT of phosphate in 2021 compared to 6 million MT in 2020. Brazil has a booming agricultural sector and is the fifth largest fertilizer consumer; demand in the country is expected to grow twice as fast as the rest of the world from now until 2025.
Vale (NYSE:VALE) is the country's largest producer of phosphate and nitrogen. The company also operates the country's only potash mine.
8. Egypt
Mine production: 5 million MT
Egypt's phosphate-mining production in 2021 remained unchanged from 2020 output levels. According to the USGS, Egypt's phosphate reserves now sit at 2.8 billion MT. More of those reserves may get dug up in the future as the country builds a new phosphate industrial zone in Aswan. It will also expand the Safaga Port.
9. Vietnam
Mine production: 4.7 million MT
Vietnam produced 4.7 million MT of phosphate in 2020. The Southeast Asian nation has a stockpile of 30 million MT of phosphate reserves.
The environmental impact of mining has been an ongoing issue in the Vietnamese mining industry, with concerns over coal and bauxite dominating the discussion.
10. Tunisia
Mine production: 3.2 million MT
Tunisia is last on the list of top phosphate producing countries in 2021 with 3.2 million MT, on par with the previous year. The phosphate industry is a critical component of the North African nation's economy; however, in recent years, strikes and protests curtailed phosphate production at a key operation in the country.
The Tunisian government is looking to double the country's phosphate production by 2024 in an overall effort to boost its economy. "We are offering partnerships on phosphates with neighboring countries," said Mining and Energy Minister Neila Nouira Gongi.
What are phosphates?​
Phosphates are compounds that usually include phosphorous and oxygen, and can include one or more common elements, such as sodium, calcium, potassium and aluminum.
​Where are phosphate compounds found?
Phosphate is mostly found in phosphate rock, a non-detrital sedimentary rock that contains high amounts of phosphate minerals. Phosphate rock can come in different forms such as quartz, calcite, dolomite, apatite, iron-oxide minerals and clay minerals.
​Is phosphate the same as phosphorus in fertilizer?
Phosphate is the natural source of phosphorous, which provides essential nutrients for plant growth and development.
Don't forget to follow us @INN_Resource for real-time news updates!
Securities Disclosure: I, Melissa Pistilli, hold no direct investment interest in any company mentioned in this article.